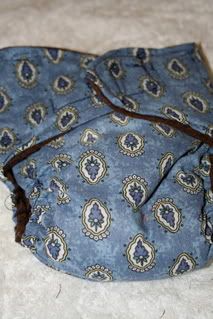 Thanks to
the chick with the needle
for giving me the pointer on how to sew straight. She told me to align my fabric with the foot. That really helped me a lot!
The diaper isn't the prettiest thing in the world, much like the kite shirt; but I made it! I struggled with the back elastic. I was kind of confused about how to do it, but I got it figured out well enough, I guess.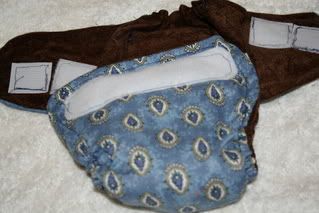 Some of my fabric got caught in stitches it wasn't intended to get caught in. There are some flaws, but I think the diaper will be functional. Oh, and I definitely intend to get a snap press! I don't like sewing hook and loop. Also, the placement of my hook and loop is off. I should have double checked it before I put it down.
I used suedecloth on the inner and a cotton fabric on the outer. I used three layers of microterry for the soaker.